"I believe in pink," said legendary actress Audrey Hepburn.
The dictatorial designer Karl Lagerfeld once pronounced, "Think pink, but don't wear it". Elle Woods of Legally Blonde, who loved her many shades of pink, said, "Whoever said orange is the new pink was seriously disturbed".
Like those mentioned, interior designer Sinead Cassidy is all about the pink. But while it's the principal accent colour in Sinead's house, there are hints of orange too. There's some blue also, and yellow and green and purple and red… Sinead enjoys using all sorts of colours. However, she uses her shades very cleverly, and in the process, has created a cool home in Cork for herself and her family.
Sinead loves colour, and has always had a highly developed sense of it; according to family lore, as a five-year-old growing up in Co Mayo, she once told her dad he looked very nice, but she wasn't sure about the shade of his tie!
From that kind of early observation, coupled with the fact that she was constantly making model houses, and even created a big model village in her home while a child, a career as an architect seemed a foregone conclusion. Sinead even opted to study mechanical drawing as a teenager, a choice unheard of at the time in her school.
"I was the first girl in my school not to study home economics. When I found out what architects did, I thought, 'I'd love to do that', and that's maybe why I ended up picking mechanical drawing. It was a mixed school, and I was in a class of 20 guys. Daunting, but I'm glad I did it," Sinead recalls.
However, as can happen throughout secondary school, Sinead changed her mind from Junior Cert to Leaving Cert, and she decided she'd like, instead, to study languages, and so did European studies in Limerick. Somehow that led to a career in banking in Dublin, and she worked for nine years in Ulster Bank, followed by six years in KBC.
"KBC were marvelous to work with. There were great prospects for women, and I got to manager level with them," she says. "Somewhere along the way though, I began to ask myself, 'Do I want to do this for the rest of my life?' I looked back at my early life and what I had liked. That's when I decided to do a diploma in interior design at the Dublin Institute of Design."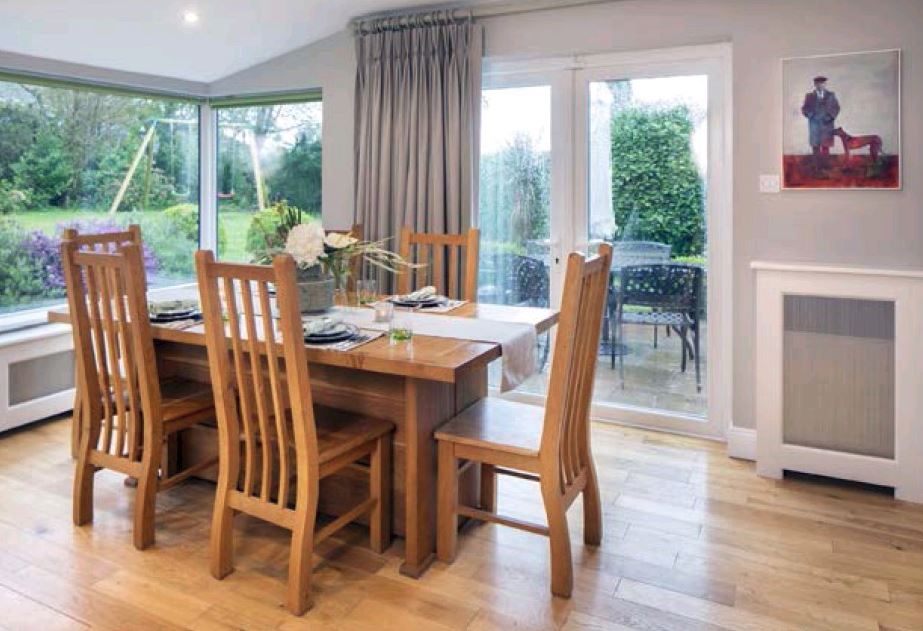 Not that the vivacious Mayo woman regrets for a second the early part of her career journey, particularly as it led to meeting her lovely husband John Downes, who is from Kerry. "I was at my friend Marie's wedding, and I met him there. He was the brother of the groom," she says, adding with a smile, "I had met him once before. Actually, Marie and John had worked together. In fact, one day, before Marie met her husband, she and I went to the Galway Races, and as we were walking around the course, suddenly she said to me, 'Keep your head down, here's four eejits that I work with'. But she got caught, and we had to talk.
"It turned out John was one of them. After I met him again at her wedding, I said to Marie, 'I think he's OK; I thought you said he's an eejit'. Very wisely, she said, 'Well, he's family now, Sinead'."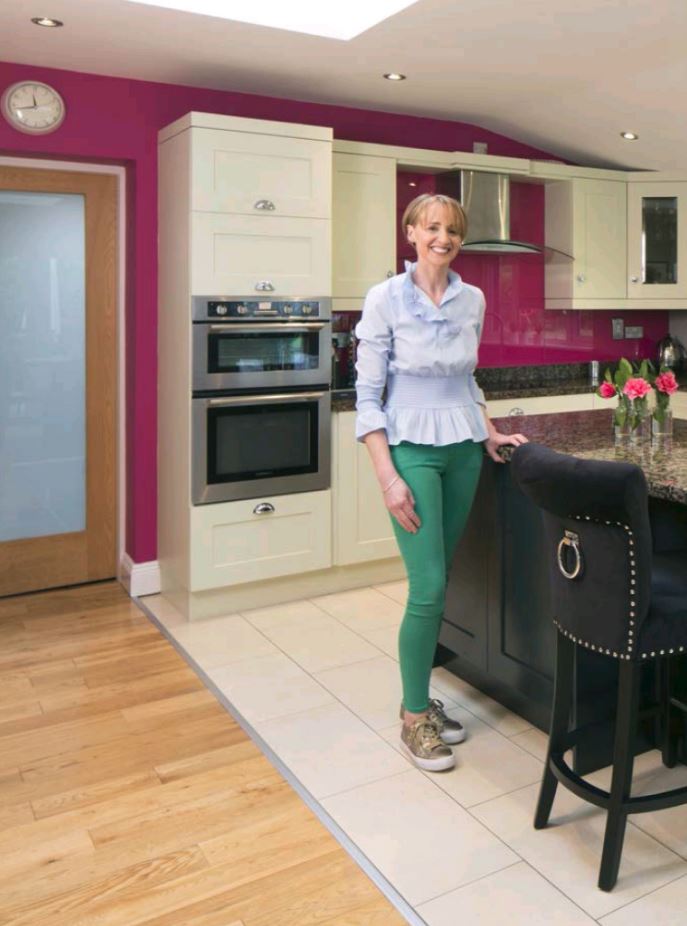 The couple met in 1996, got married shortly after, and 14 years ago they moved to Cork for John's work — he specialises
"I think people are realising that time is precious and an interior designer can save them time that they can put into something else"
in IT. Their son, Emmet (now 14) arrived around the same time, followed by their daughter, Clodagh (now 11). Sinead, who by then had done her interior design diploma, put her career on hold to look after them.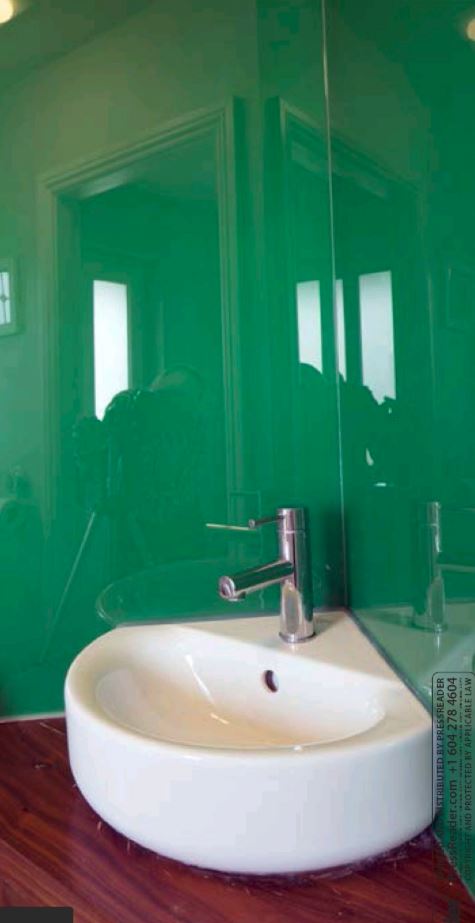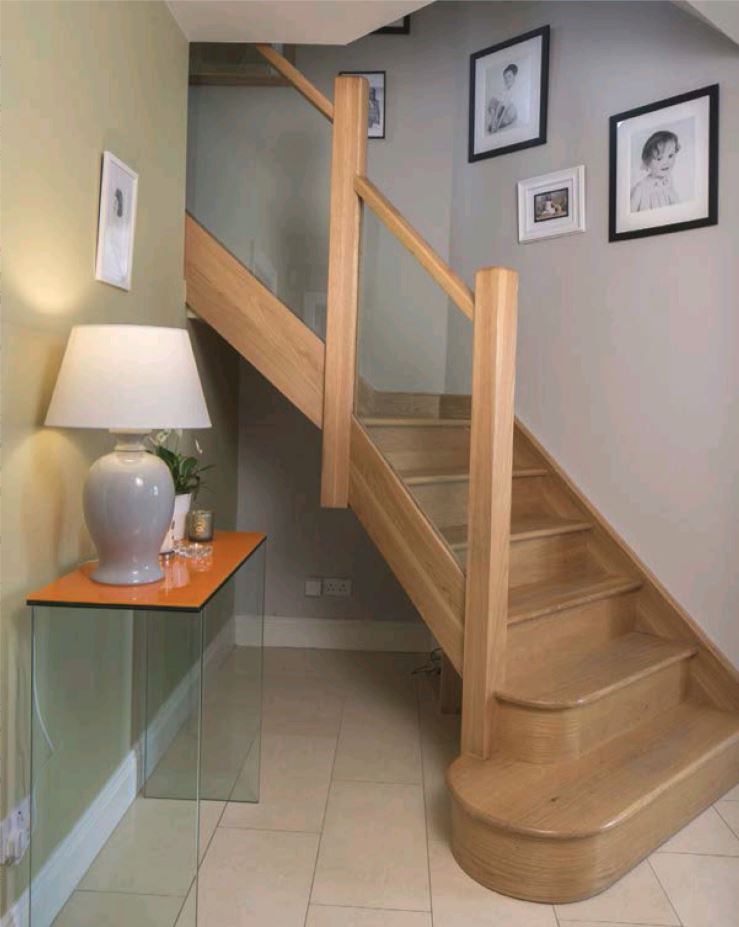 While rearing them, she started to dip her toe into interiors; first of all through doing up the family home, then helping friends out with their houses, and finally she took the bull by the horns and opted to start her own business, and it's been flying for the last six years.
"I do everything — room updates, extensions, new builds; I've done some offices and bars," Sinead says. "I think people are realising that time is precious, and an interior designer can save them time that they can put into something else. A fabric shop can be an Aladdin's cave to someone who isn't used to going into shops like that, whereas once I know what a client wants, I can zone into exactly what I need and be in and out in minutes."
She works mornings and evenings. "I like to be there for the kids in the afternoon, but otherwise, I'm completely flexible, and often it suits clients to meet in the evenings," she says.
As well as private and commercial clients, Sinead has established a relationship with Fleetwood, and she does contract work with them as a colour consultant. She will be on the Fleetwood stand at house 2018 in the RDS in a fortnight's time, and will be giving a presentation called 'Be brave with colour'.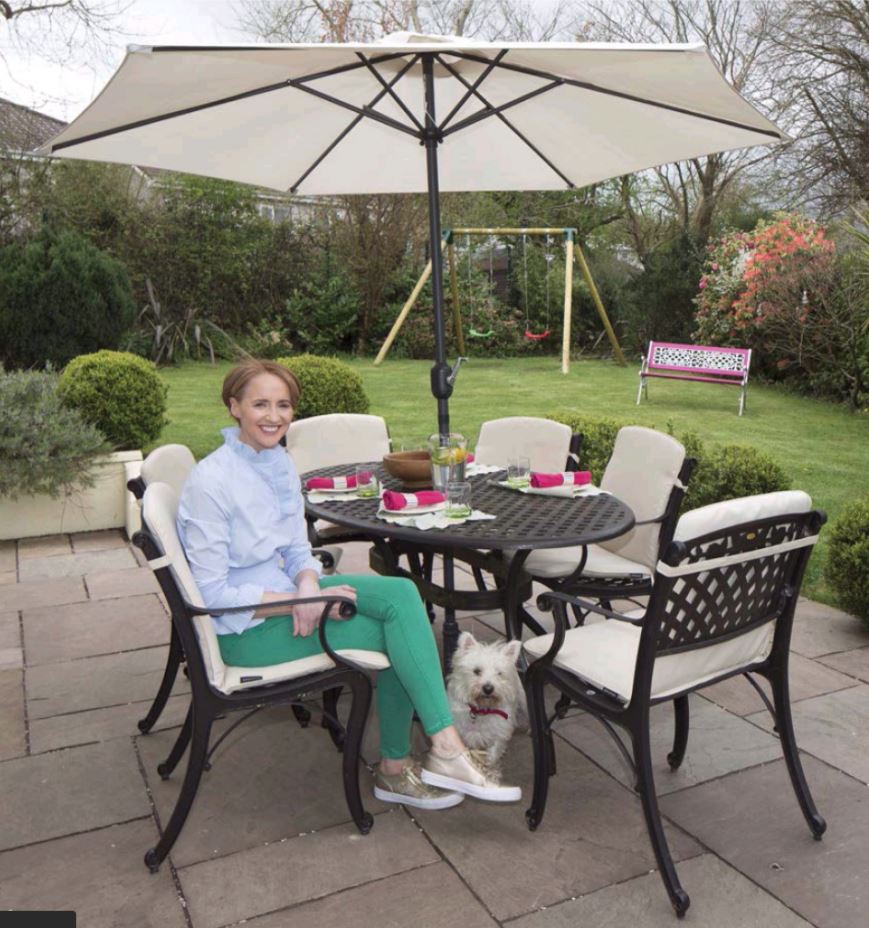 There's no doubt when it comes to her own home, she practices what she preaches. "I'm evangelical about colour," she says, fervently adding that a nice pop
"Neither of us is from Cork, so we often have family staying. We've often had 10 bunking up in the attic"
of colour can really lift your mood. But picking the right colours isn't her only talent. She loves furniture design, and enjoys solving problems such as awkward corners, with bespoke pieces, which she designs, and which her team of tradespeople will make up. "Bespoke doesn't mean expensive," she volunteers, adding that she designed many pieces for her own home.
The couple bought their detached house in the leafy suburb of Douglas in 2004, picking it for its large, south-facing back garden, the green in front for kids to play on, and for its accessibility to Douglas village.
They lived in it for a while to get a feel for what was needed to be done. They then added a new kitchen area, turning the old kitchen into a TV room, and flooded the whole area with light, through the use of windows and skylights.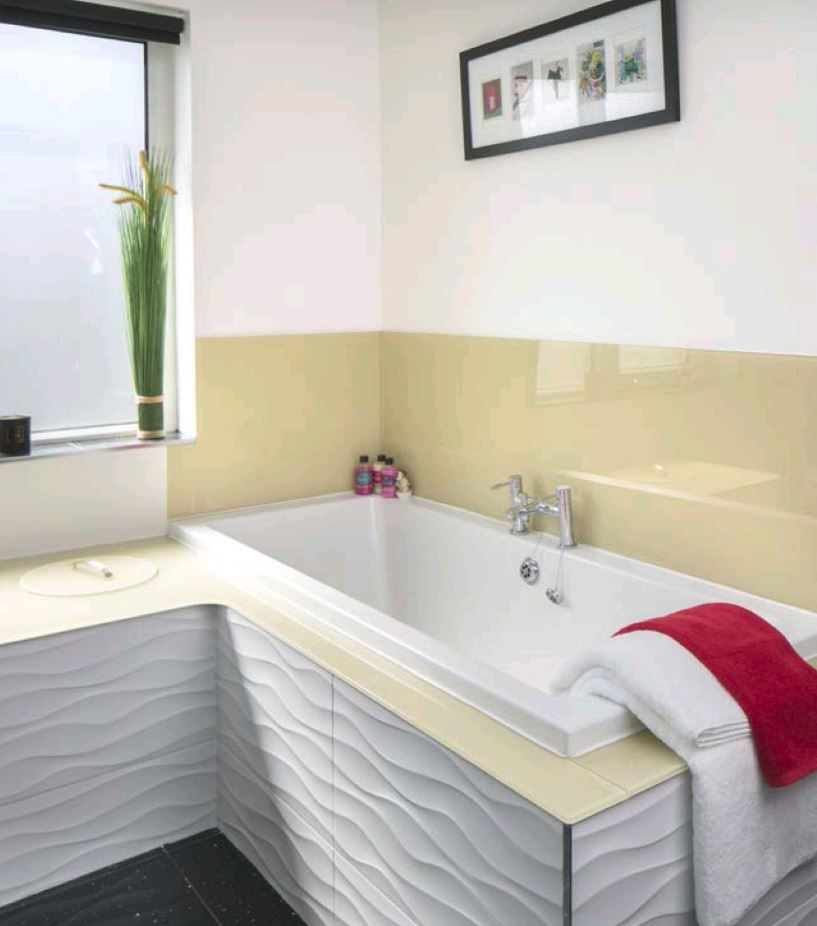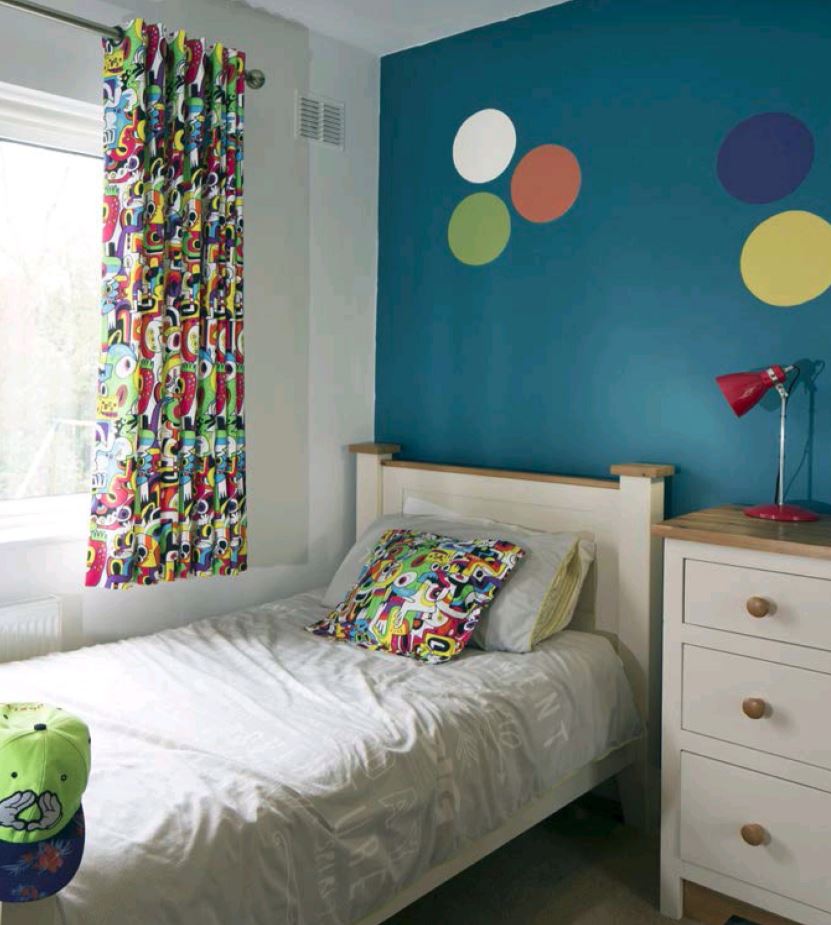 A few years ago, they did a second extension, and this time added a pantry, a utility room, an office and a study, while upstairs they added en suites and converted the attic into a big open-plan space. "Neither of us is from Cork, so we often have family staying, and the kids and their cousins bunk up in the attic. We've often had 10 of them up there," Sinead says.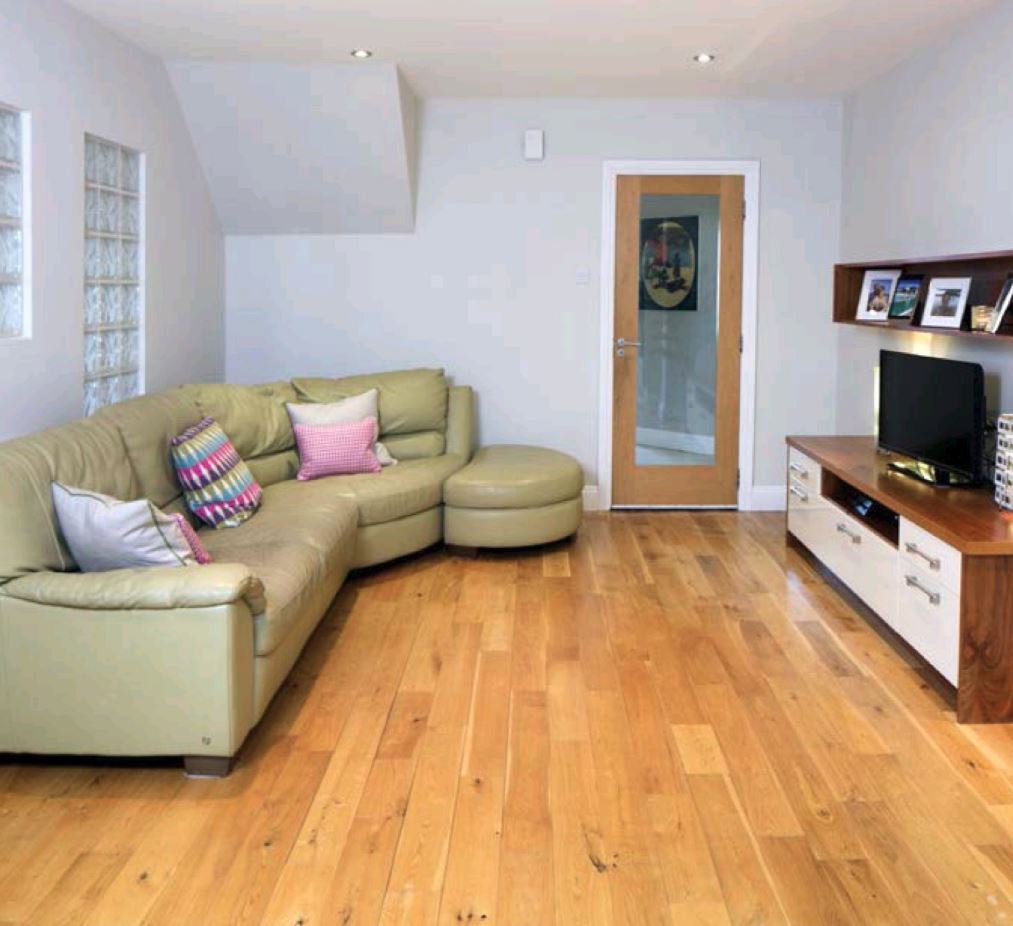 Over time, they've doubled the size of
"I had a fixation about putting in a laundry chute, and the builder helped me to design it. He loved a challenge himself "
the house from 1,400 square feet to 2,900. Sinead designed the extensions both times, but she says she's been really lucky with her builders — particularly Brian Twomey, on the more recent job.
"Nothing was impossible for him. I had a fixation about putting in a laundry chute. I wanted it to start in the bathroom upstairs and end in the utility downstairs, and he helped me design it. He loved a challenge himself," she enthuses.
Sinead has a fount of great tips, many of which she put into practice in her own home, to great effect. She hates throwing anything out, so she handpaints tired pieces of furniture, or re-upholsters them. "I think there's a place for antiques in the modern home. If you don't have any, antique shops and salvage yards are worth a look. It's like rehoming a pet," she says, laughing.
Rather than using expensive fabrics for curtains, she will use a relatively ordinary fabric, but trim the edges with a more luxurious border, thus adding a touch of class. She gave her staircase a really modern touch by adding a glass panel.
And everywhere, her pops of colour. "Colour is a power which directly influences the soul," said the acclaimed painter Kandinsky. Given Sinead's sunny personality, he must be right. See sineadcassidydesign.com house 2018 is Ireland's only trend-led and style-focused interiors event taking place in Dublin's RDS from May 25-27, showcasing world-class design and the cream of Irish interiors talent. Buy your tickets now at house-event.ie/tickets. Under-12s go free