"My aim is to bring my creativity and professional experience to your Interior Design residential or commercial needs. I can deliver a design that is comfortable, functional, innovative yet timeless and always in good taste"
Sinead Cassidy is an Interior Designer and Colour Consultant based in Cork, Ireland. Sinead is a member of the Institute of Designers Ireland (IDI) and she also chaired the IA (Interiors Association) Munster Chapter in 2020.
A graduate from the Dublin Institute of Design, Sinead has a wealth of design experience and clients built up in the Cork and Munster region.
The Irish Examiner, Sunday Independent , Irish Independent, Irish Country magazine, The Irish Design Podcast, Fleetwood Paints, The Irish Times, and the Sunday Times have all featured Sinéad's interior design work along with consultation on interior design topics. See Media Contribution Tab for full details.
Qualified interior designer
Qualified and experienced in covering all aspects of interior design; outlined below are just some of those services Sinead can offer.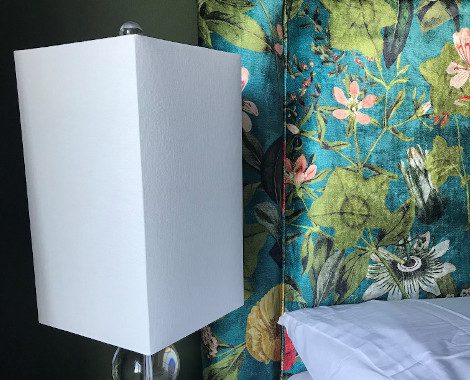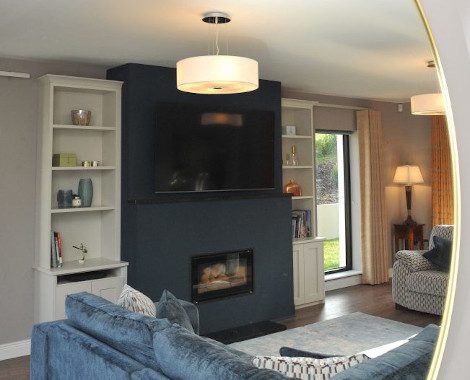 Colour consultation
Furniture & storage design
Room layouts
Fabrics and upholstery
Window treatments
Flooring solutions
Lighting
Bathroom design
Kitchen design
Gallery wall ideas
Accessorising 
Home staging your property for sale
residential and commercial
"Clients, both residential and commercial have taken the time to send testimonials and I very much appreciate this as a lot of my work is referrals."
Visit the testimonials page to see satisfied client feedback from a range of different scale projects
"Sinead was a pleasure to work with, so helpful and never put us under pressure to go in a specific direction."
"Sinead is both an amazing person and interior designer. When we decided to renovate our changing room we relied heavily on Sinead's guidance as we have little to no experience with interiors.
We are so happy with the end result and would highly recommend Sinead to anyone looking to make some changes to their home or business."
See examples of Sinead's past work in this extensive portfolio; See what your new space could look like.