What is Abstract?
Abstract rugs are very much open to interpretation and this is what makes them fun and versatile. Abstract style can be colourful, muted, a mix of straight and broken lines, no set pattern or shapes, dull and shining yarns or even multiple layers of texture. The style and design of the abstract rug will depend on selections already made in the room so I find it is often the last layer to add to your scheme. It can be a hugely defining addition for your overall room balance.
Mood & Moderation
The choices you have already made for your room are going to steer the overall mood you want to convey, e.g. calm, relaxed, stylish or cosy.
To ensure continuity, select a rug with one or two colours from your chosen room scheme and use tones and shades that are similar. The rug colours do not have to match the room exactly but even picking out an accent colour in the rug and the room can be a nice touch.
Be mindful however that under-stimulation, with too little variation in colour and tone, could lead to a snooze fest, while over-stimulation with too much high-intensity contrast could have you running for the door!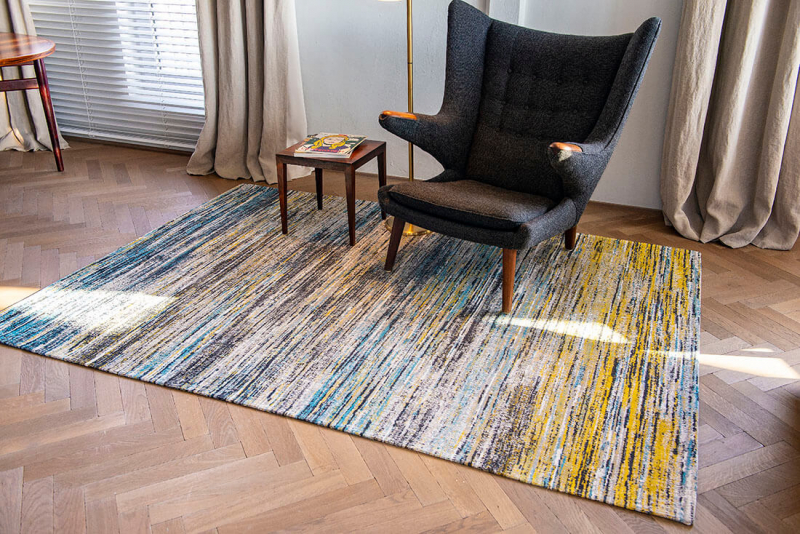 Pattern & Balance
An abstract rug is a fail-safe way to introduce some interest without clashing with other patterns in your room. The subtle linear patterns so often seen in abstract rugs are the perfect accessory to complete the room while allowing the other patterned elements to take centre stage.
Likewise, strong and dark wall colours can be balanced by integrating the perfect abstract rug. This is a formula I like to work with; Strong punchy colour on the walls but subtlety and contemporary on the floor. Often, all that is required for a designer look is not a bold statement rug but something almost subliminal and understated.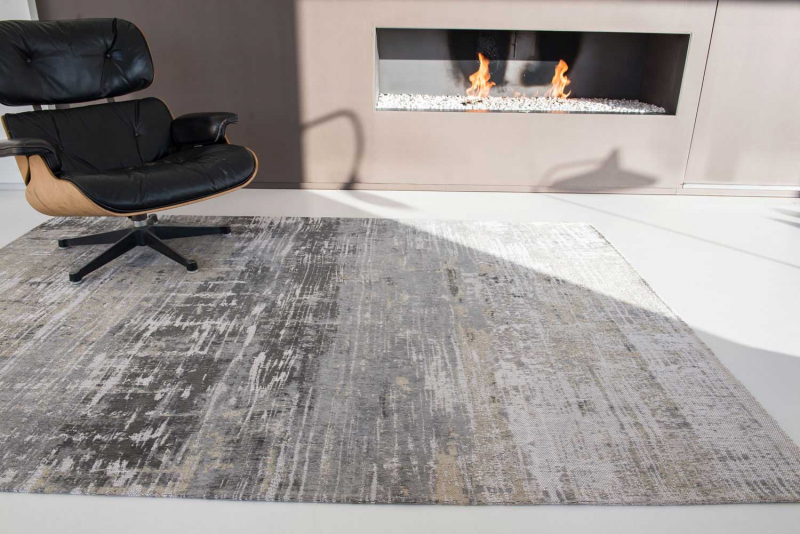 Old meets new
Abstract rugs are the perfect choice if you have a room where there is a meeting of contemporary elements and older heirlooms. This juxtaposition of old and new can create a unique individual look which I love to try and achieve. What is essential however is a shared element so that the two styles are linked in some way. This is where a muted abstract rug works a dream. You can have a modern take on the classics while bringing in a contemporary style of decoration which is fun, beautiful and stylish.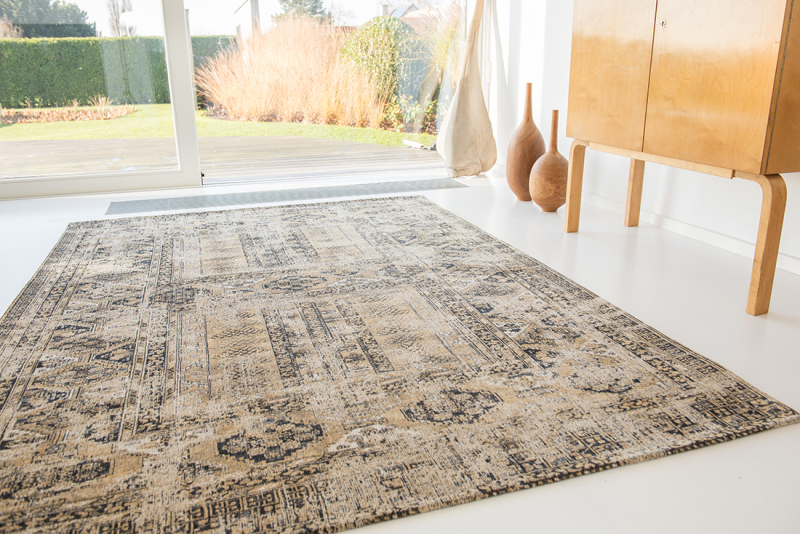 You can view Rugs.ie's entire range of abstract rugs on their website here, or you can view a selection of pieces in our showroom in Cork, Ireland.
About Sinead Cassidy:
Sinéad Cassidy is a graduate from Dublin Institute of Design and now operates as a freelance Interior Designer based in Cork covering both residential and commercial. She is also a member of The Interiors Association.
"My favourite aspect of design is using Colour. I love the endless possibilities that paint and visually exciting textiles can provide in getting the balance right. This in addition to functionality forms the basis for any scheme that I work on."