Hiring professional designers to guide you through a home revamp can get you what you want, which doesn't necessarily have to be what TV home improvement shows tell us, writes Carol O'Callaghan.
HAVE we had enough yet of Dermot Bannon's new house? Well, I've had sufficient reminders over several series that the only option seems to be the relentless open-plan triad of spaces rubber-stamped across his projects.
Happily, away from the gogglebox experience, architects and interior designers are doing clever things which don't necessarily involve bulldozing walls and months of builders booting it through the house.
This I was reminded of during the week over pots of tea and yummy homemade scones in a modern family home in Farran, Co Cork, where three main rooms have been transformed without the ear-splitting staccato of a Kango hammer.
It's the residence of a software company manager, his wife who's a stay-at-home mum, and two young sons. They wisely delayed certain aspects of the interior design until the children grew out of the house-wrecking, rascal stage.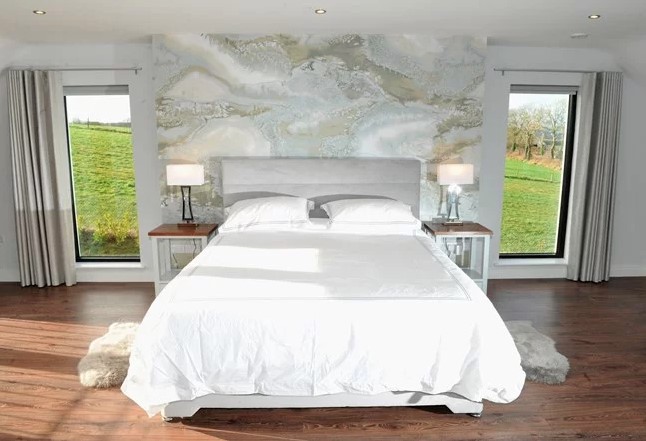 Built five years ago, the spacious two-storey, four-bedroomed dwelling had masses of potential to add beauty and style which they've now done with the help of interior designer Sinéad Cassidy, in a project which started in April 2019 with finishing touches added by November.
"They wanted to take their time and get it right," Sinéad says.
We focused on the main bedroom, living room and dining area which all needed to be comfortable, beautiful and practical.
With that, out comes the iPad for the "before" pictures, showing the living room with furniture from the couple's previous home which no longer met their needs, and a dominating television on the chimney breast.
"New furniture was needed which would be conducive to family nights in, along with colour and texture," Sinéad adds.
"The main bedroom lacked calm and the dining room furniture wasn't big enough to accommodate family and guests. I was given carte blanche to come up with ideas, but longevity was a key part of the brief. Once the budget was established, I went shopping with the client to show her furniture and pick out the big items."
In the living room Sinéad introduced dark blue to the chimney breast, a colour picked up in the large L-shaped family sofa upholstered in soft chenille for a mix of style and practicality.
On the dark laminate floor sits a cream rug with splashes of blue, while either side of the chimney breast new white built-in units offer storage and display space.
By contrast, curtains in a striking orange with taupe geometric detail drape the main windows. But not to overpower the space, two picture windows are treated in muted tones.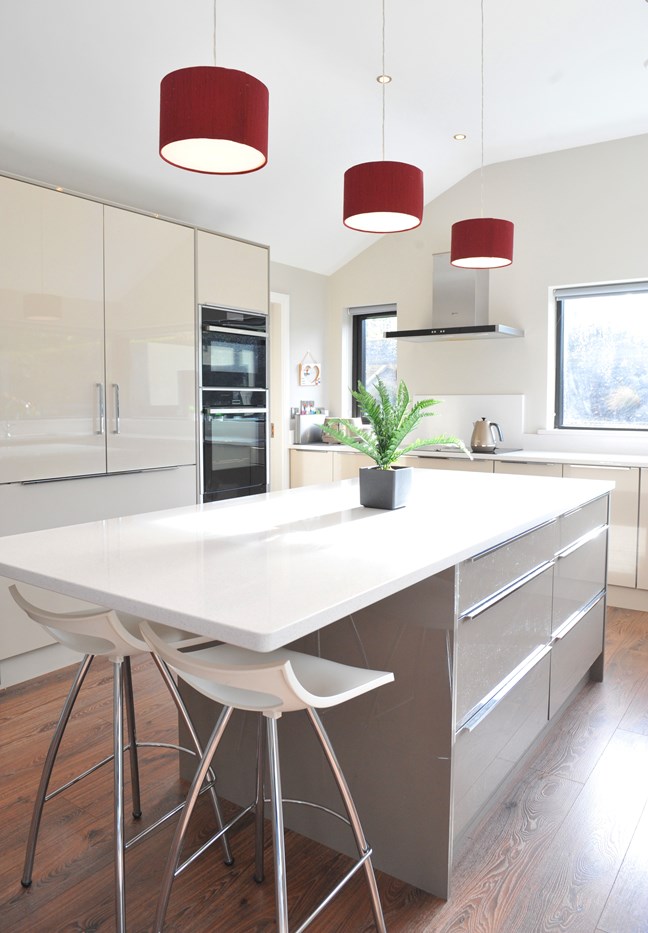 A large pocket door offers a semi-open plan arrangement through to the dining room where an extendable pedestal table now seats twelve.
Leather upholstered chairs pick up on the light grey walls, and a mossy green sofa adds additional space for relaxation in proximity to the kitchen.
In the master bedroom, "everything had to go", says Sinéad, "including an exercise machine, to make it calm and restful."
A new bespoke super-king bed is sited against an abstract wall mural which is the only decoration in a restful, light grey scheme.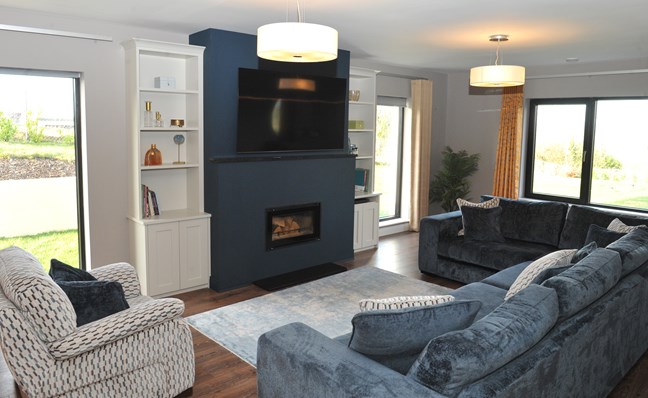 Bespoke lockers and a comfortable armchair with footstool and occasional table complete the look, which Sinéad sums up as "contemporary but without being minimalist."
As she points out details like moving electrics so as not to interrupt the bedroom mural, and the choice of dark blue on the living room chimney breast so the television blends in, it's a reminder of the value of bringing in a professional to attend to this level of detail.
It also illustrates how developing a relationship with a designer who takes time to understand your needs can open up all sorts of intriguing possibilities.
Would you ever think to have a mural in the bedroom?
Above all, the project demonstrates how a home has to evolve over time as the needs of the residents change.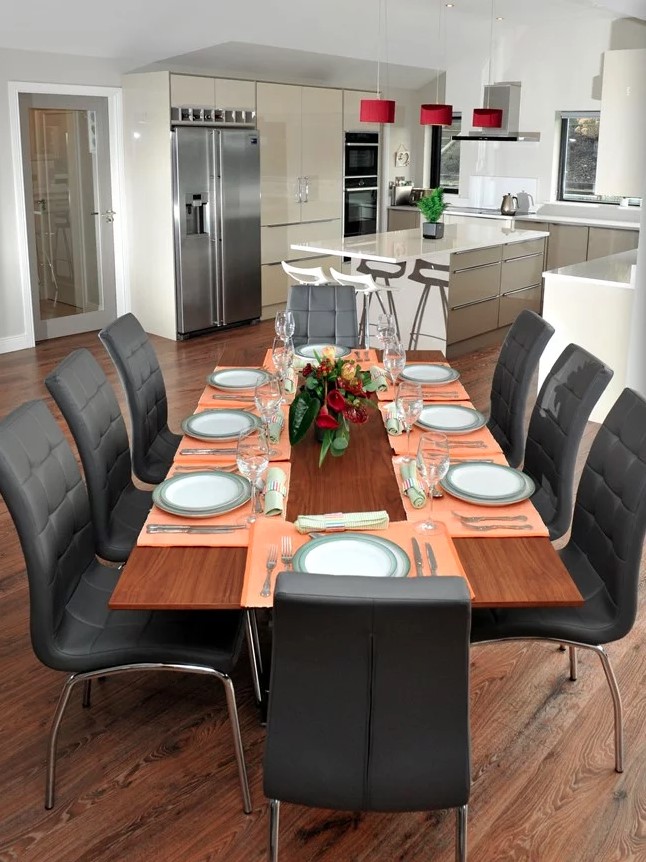 But once you start, taking the time to get it right eliminates what could be costly mistakes or choices lacking longevity.
"You have to ask the client if they want it to last five or 10 years," Sinéad adds.
"What do they want to keep and discard? Then they should focus on the priority areas and be brave and open-minded. It's not a fast turnover business.
"Tradesmen are involved and there are waiting times for furniture. My advice is patience and do it right."